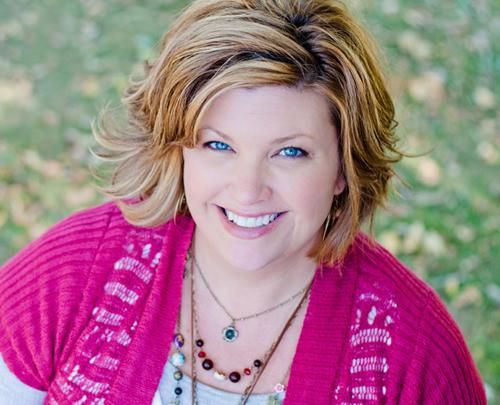 DVD kiosk rentals made up 31 percent of all video rentals last year; and industry experts expect the $20 billion DVD rental industry to keep growing, a prediction that Jennifer Wagner is betting on.
The mother of three launched her own DVD kiosk business through DVDNow, a company that provides business owners kiosks, training on how to run a DVD business, the software to run the business as well as marketing and maintenance support.
Wagner, who launched her Pik ur Flik in April is one of DVDNow's 1,100 partners and currently has three machines operating inside convenience stores in Minnesota.
Although DVDNow offers online, over-the-phone and onsite training in its Canadian home office, Wagner and the company's other partners obviously don't have the same manpower behind their businesses that the industry's biggest players have (Redbox or NCR's Blockbuster kiosks, for example).
Wagner, however, is making the most out of two advantages:
Advantage No. 1 -- Though she may do 99.9 percent of the work -- answering phone calls and emails, stocking kiosks, designing marketing material -- Wagner doesn't have to wait the 28 days before selling new releases like her main competitors. Advantage No. 2 -- Wagner has another revenue source; she sells advertising on her kiosks.
Running the business
Although Wagner's husband, Mike, helps run the business, she's basically a one-woman show, running the entire business from her iphone and desktop using DVDNow's software to organize everything from coupon codes, memberships and trailers, to transactions and inventory. DVDNow Connections, the back-end Web-based software platform that supports the kiosks, runs on multiple servers in locations throughout the United States and communicates with DVDNow kiosks around the world over the Internet.
''The real-time information exchange keeps operators up-to-date with everything that is happening in their business,'' said Yurika Kuroki of DVDNow. ''The system automatically gathers and analyzes rental data from the kiosks so it can generate customizable reports to help run a better business.''
It can also identify DVDs that should be marked for sale from the kiosk as well as upload and manage movie trailers and video commercials.
Wagner, like all DVDNow business owners, pays the stores that house her kiosks a commission of her DVD rental income; in turn they allow her to plug in the machine. She takes care of the rest.
''I am Pik ur Flik, which means, I am working harder for my customers and store locations than anyone else,'' Wagner said. ''I do well when my customers are happy and I put all my effort in to making that happen.''
New Release that are not yet available from Wagner's competitors cost her customers $1.99 for the first night; Blu-rays of those same titles are $2.49. Movie titles that are not new releases are 99 cents for the first night. (Wagner immediately drops the price of all movies to 99 cents the day they become available at Redbox, ect.) All movies are $1.49 each additional night out.
Why wait?
Although the agreements that major Hollywood studios have in place with major players in the entertainment distribution industry mean that those companies may eventually have access to more copies and better pricing on movies, it also means that most independently owned operators have a 28-day competitive edge.
''I'm able to provide several new release titles to my customers before Redbox, Blockbuster and Netflix/Qwikster,'' said Wagner. ''They are concerned about the Hollywood studios. I am concerned about my customer.''
The fact that the major movie houses don't see independent DVD kiosk owners as a threat, meaning there are no deals making them wait to release new movies, is a major advantage over the big names, like Redbox, said Lee Holman, lead retail analyst at IHL Group.
''If the (independent) DVD kiosk owner can do that without violating any 'home use' or 'rental use' restrictions, then certainly that can keep them ahead of the game, as long as Redbox and Blockbuster hold to their 28-day requirements,'' Holman said. ''Something tells me it won't last long, though,'' he said.
Advertising options
Wagner, who also owns her own marketing and design business, sells advertising on the kiosks in three different formats: side-panel print ads, jewel case insert print ads and video commercials that play between trailers on the 32-inch flat screen on top of the kiosks. About 60 percent of her revenue comes from selling advertising.
''My goal is to streamline the advertising contract/design/implementation process to make it as easy as possible for my clients,'' she said. ''Not only can they purchase space on the kiosk, but I am also able to write and design the ads for them as well should they choose. Can you advertise on a Redbox kiosk? Nope.''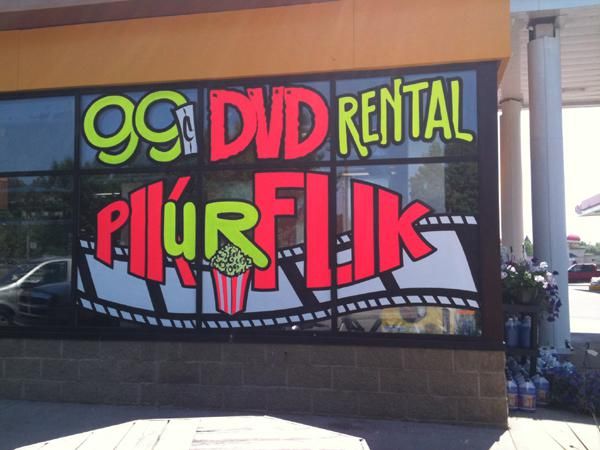 The growth plan
Wagner wants to grow her business but has no plans of expanding beyond her means.
''I have learned, in a very short time, there are more locations wanting my kiosks than I can commit to at this time,'' she said. ''To effectively do this business, you need to work at it, and I have been successful thus far in branding my business and getting the kiosks known.''
That branding success has inspired stores in her area to partner with her to operate kiosks under the Pik ur Flik brand; discussions to close those deals are underway.
''I can be a huge asset to these store owners if I take care of day-to-day operations of the kiosks, stock movies weekly, and sell and place advertisements,'' Wagner said. By increasing the network size of Pik ur Flik -- the purchasing power becomes more competitive and efficient; advertisers are able to canvas a much larger geographic area; and customers have more choices when it comes to renting and returning movies anywhere within the Pik ur Flik kiosk network.''
DVDNow also expects growth, said Kuroki about the company's 3,000 kiosks spread across most states, Canada, England, Netherlands, Mexico and South America.
''Our goal is to expand our network to everywhere in the U.S.; there are a couple states that we're not in yet,'' she said.
Original source by Cherryh Butler: http://www.kioskmarketplace.com/